Fisher Towers Trail
This information is a public record of the 2007 NRT application and may be out of date if it has not been updated by a trail manager --
check with the trail manager for updated details before visiting.
Fisher Towers Trail

Bureau of Land Management

Backcountry Trail

Length
2.2 miles
Elevation Gain
--
Route Type
out & back
(2 reviews)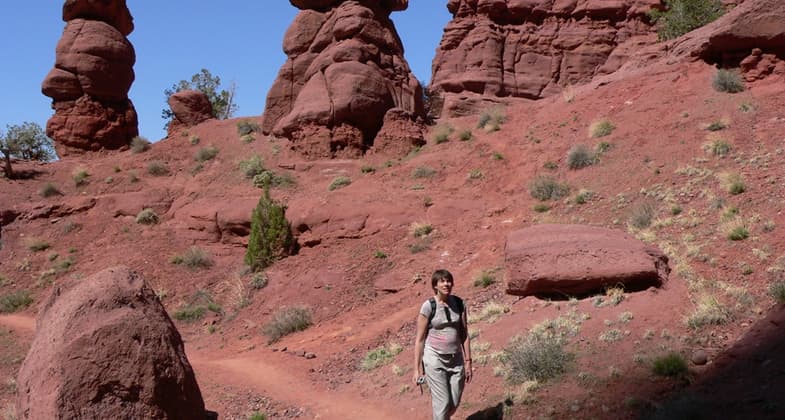 Goblins along the trail. Photo by Stuart Macdonald.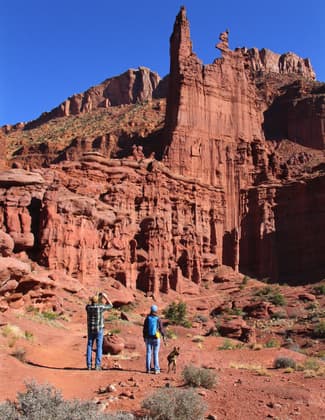 Hikers and leashed dog on the Fisher Towers trail. Photo by Valerie A. Russo.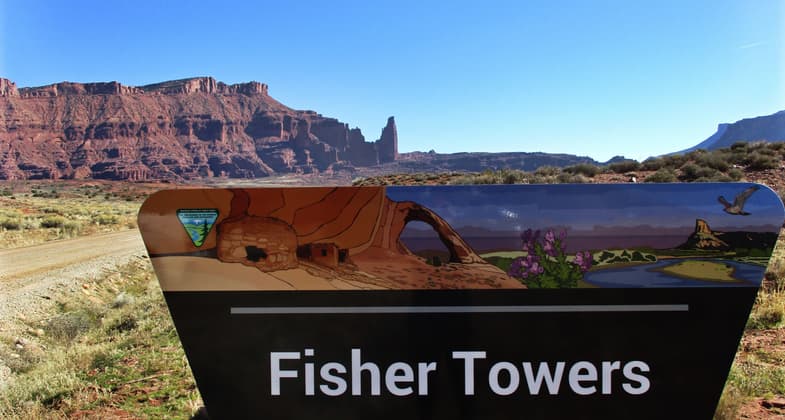 New sign. Photo by Valerie A. Russo.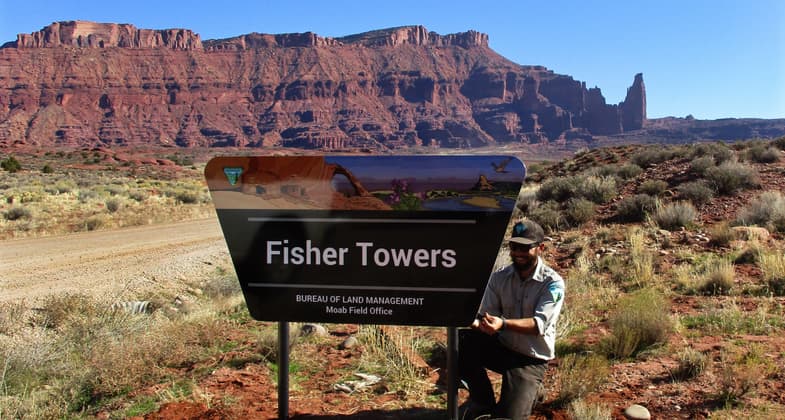 BLM ranger installs a new sign. Photo by Valerie A. Russo.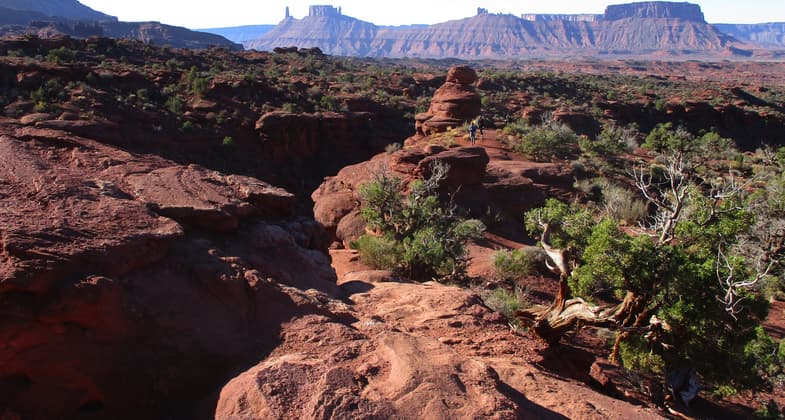 View from the Fisher Towers trail. Photo by Valerie A. Russo.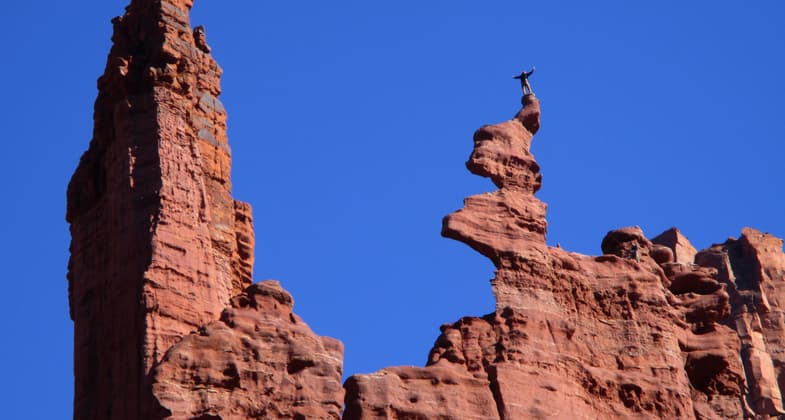 A climber savors the moment at Fisher Towers. Photo by Valerie A. Russo.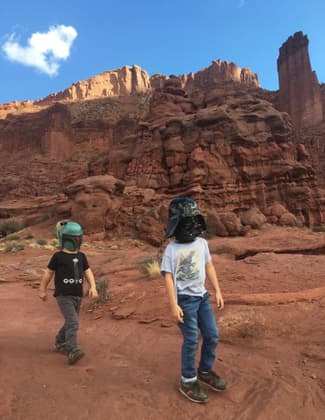 Halloween at Fisher Towers. Photo by Ashli Murdock.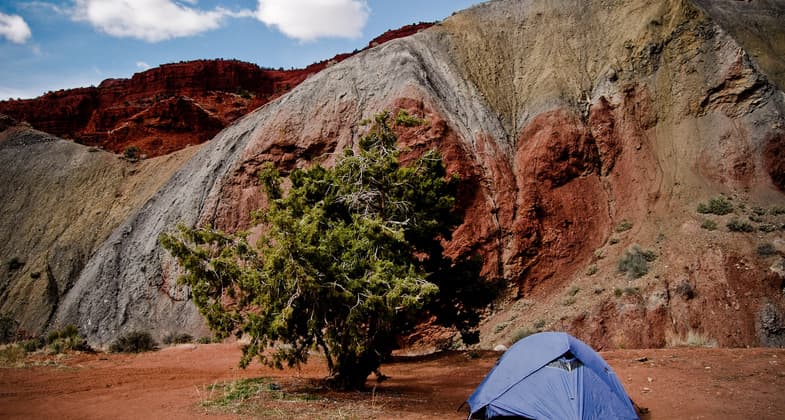 Fisher Towers camp. Photo by Ida Koric.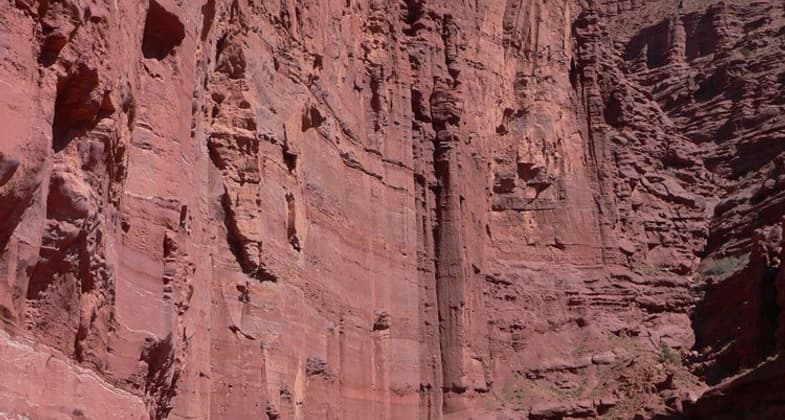 Red rocks wall with hiker for scale. Photo by Stuart Macdonald.
Upload a Photo
Location: 22 miles east of Moab, UT, At BLM's Fisher Towers Recreation Site, off Scenic Byway 128, 21 miles northeast of Moab.
States: Utah
Counties: Grand
The Fisher Towers Hiking Trail is a popular trail (16,000 visits in 2006) that provides access to a unique scenic geology hike in North America. The 2.2-mile-long trail is used by people from all over the world. It winds around the base of the towers which are internationally recognized features. The tallest sandstone monolith, the Titan, is the largest freestanding sandstone spire in the world. The Titan towers 900 feet above hikers on the hiking trail below. Fisher Towers is an outstanding natural resource and an iconic symbol of southern Utah. Fisher Towers Trail allows the public to walk in among the towers and access their beauty. The trail provides a unique way for the public to experience the forces of geology that are characteristic of the Colorado Plateau.
Accessibility Information
No text provided.
Reviews Nov 21, 2018
Hold on -- we need a cable!
From the Fisher Towers trail, hikers can watch climbers make their way to the top of their chosen sandstone tower and can enjoy views of distinctive buttes in the distance (Castle Rock, the Monastery and the Monsignor). But there's one section of slickrock on the trail that's too steep to climb safely without a secure cable to hold onto. Of course, athletic climbers can bound up the slickrock like mountain goats, but casual hikers could use some help. Oct 13, 2017
Spectacular rock formations east of Moab
This is one of the most amazing trails I've hiked. Location is right off the river highway east of Moab so it's convenient if you're coming or going in the Colorado direction. The scale of the rocks is vast but you're right in the middle of them, so it's more intimate than the national monuments and of course not so crowded. Trail is well developed and easy to follow.
Add a Review
Allowed Uses:
Hiking/Walking
More Details
Elevation (low): 4717
Elevation (high): 5550
Elevation (cumulative): --

---

Part of a Trail System? No
Surface (primary): Soil
Surfaces (additional): Rock, smooth

---

Tread Width (average): 24"
Tread Width (minimum): --
Running length (minimum): --

---

Tread Grade (average, percent): --
Tread Grade (maximum):
Running length (maximum): --

---

Cross-slope (average, percent): --
Cross-slope (maximum): --
Running length (maximum): --
Certified as an NRT
May 31, 2007
Suggest an Edit