Corona Arch Trail
This information is a public record of the 2018 NRT application and may be out of date if it has not been updated by a trail manager --
check with the trail manager for updated details before visiting.
Corona Arch Trail

Bureau of Land Management

Backcountry Trail

Length
1.5 miles
Elevation Gain
--
Route Type
out & back
(1 review)
Trail is combination of construction and marked route on slickrock bench. Leads to Corona Arch (140 by 105 foot opening) and adjacent Bow Tie Arch; also views of the Colorado River and a large slickrock canyon.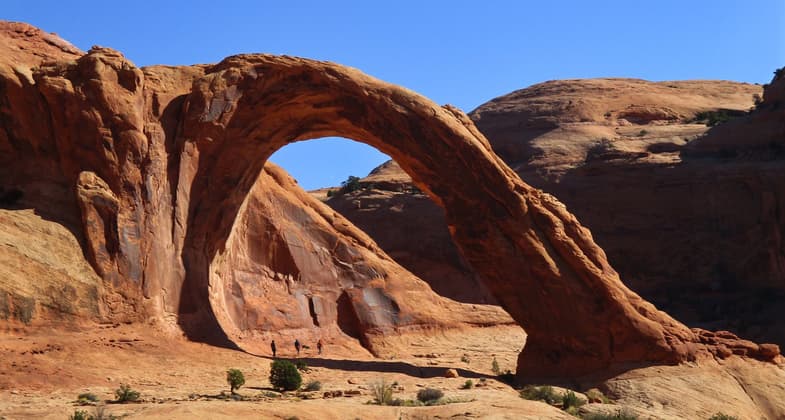 Hikers beneath Corona Arch. Photo by Valerie A. Russo. Photo by Bill Stevens
A train carrying potash can be seen from the base of Corona Arch. Photo by Valerie A. Russo.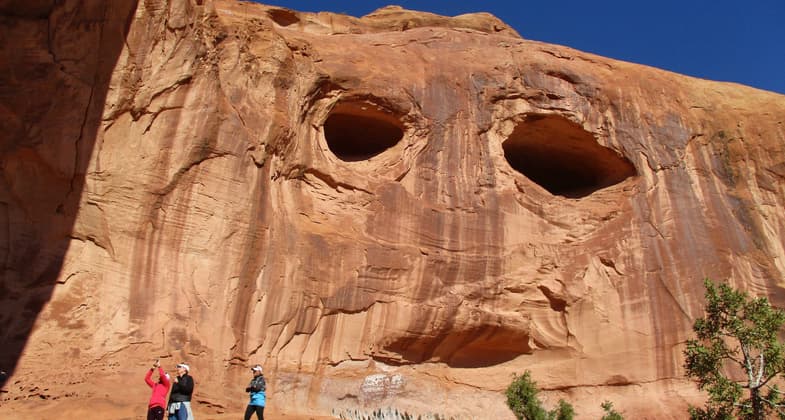 Look out for the Corona Arch Cliff Monster - he's right behind you!. Photo by Valerie A. Russo.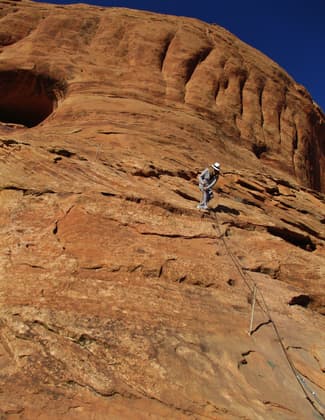 Hold onto the cable to climb or descend the steep section of slick rock. Photo by Valerie A. Russo.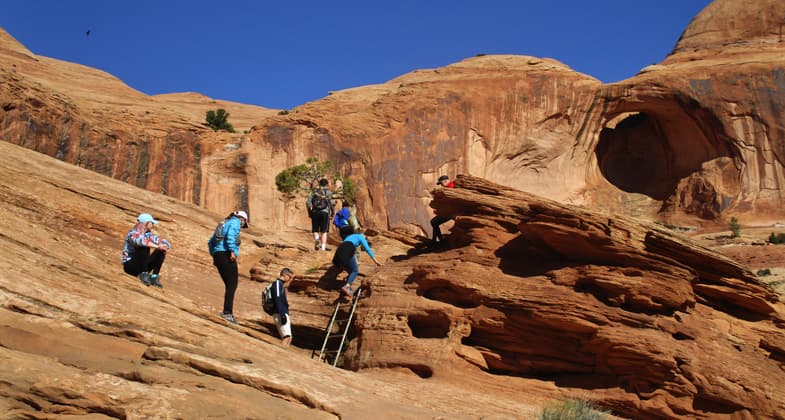 There are cables to hold onto and a ladder to climb on the steep part of the slickrock trail. Photo by Valerie A. Russo.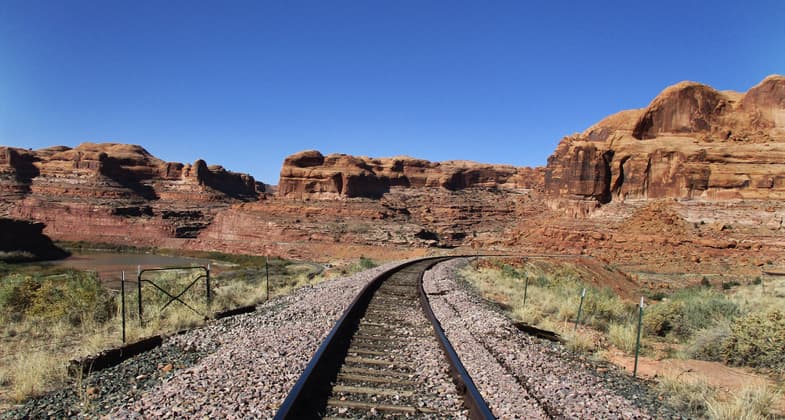 Fast photo while crossing railroad tracks on Corona Arch Trail. Photo by Valerie A. Russo.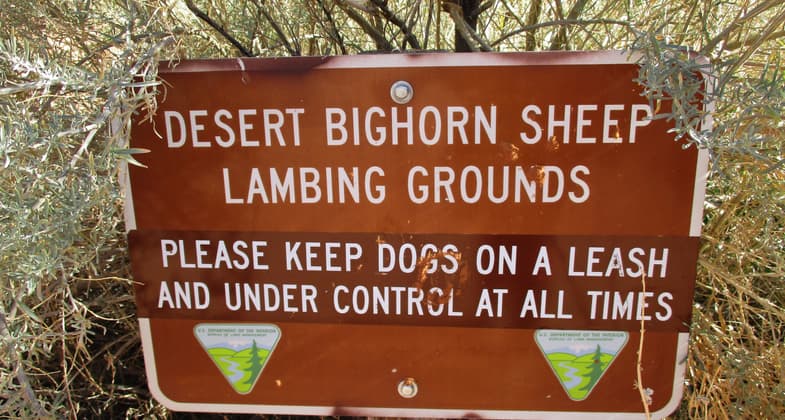 Sign at the trailhead for the Corona Arch Trail. Photo by Valerie A. Russo.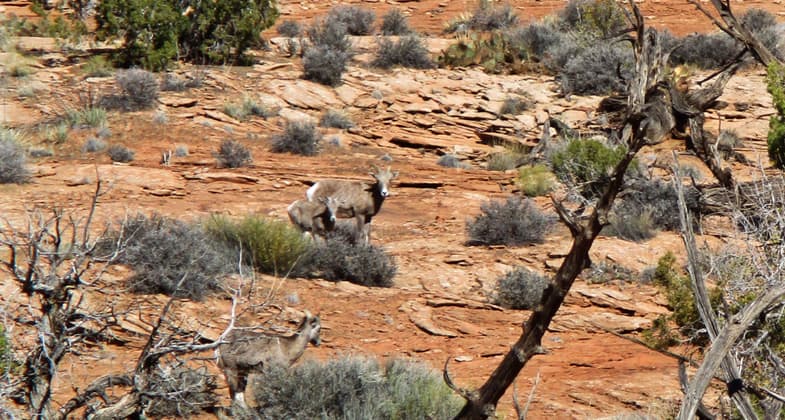 Keep your dog on a leash; it's a lambing area for Desert Bighorn Sheep. Photo by Valerie A. Russo.
Upload a Photo
Location: On BLM land at milepost 6 on Utah State Highway 279, approximately 14 driving miles from Moab, UT
States: Utah
Counties: Grand
Cities/Townships: none; all on BLM
From the parking lot on the north side of the highway follow the trail up to the visitor register box near the railroad; please register. Cross the railroad track and follow an old roadbed up through a gap in the rim. From the gap, follow the cairns up the wash for about 100 yards where the trail swings to the left.
Follow the trail and cairns over a low sandy pass and then down toward the base of a large cliff. Follow the base of the cliff to the first safety cable and around to the second cable where steps have been cut into the slick rock. Corona Arch is visible from this point. From the top of the second cable, climb the short ladder up over a small ledge and follow the cairns. From this point, it is an easy walk along the broad slickrock bench to the base of Corona Arch.
Accessibility Information
No text provided.
Reviews Dec 9, 2018
Watch your step!
The scenery is so spectacular, you'll be tempted to look around while you're hiking. Don't do it! Stop frequently to take photos and look around. Maybe you'll spot some Desert bighorn sheep! Then put your camera away and keep your hands free as you walk very carefully on the rugged path with loose stones and steep slickrock.
Add a Review
Allowed Uses:
Dogs, on leash
Hiking/Walking
Other Activities
Wildlife viewing / observation
Public Contact
Beth Ransel
United States Bureau of Land Management
82 E Dogwood
Moab, UT 84532
[email protected]
•
(435)259-2100
Contact the trail manager for current maps and visiting details.
More Details
Elevation (low): 3960
Elevation (high): 4200
Elevation (cumulative): --

---

Part of a Trail System? No
Surface (primary): Rock, smooth
Surfaces (additional): Soil

---

Tread Width (average): 40"
Tread Width (minimum): 36
Running length (minimum): --

---

Tread Grade (average, percent): --
Tread Grade (maximum):
Running length (maximum): --

---

Cross-slope (average, percent): 0
Cross-slope (maximum): --
Running length (maximum): --
Certified as an NRT
May 16, 2018
Suggest an Edit