Albany Pine Bush Preserve/Kings Highway
This information is a public record of the 1985 NRT application and may be out of date if it has not been updated by a trail manager --
check with the trail manager for updated details before visiting.
Albany Pine Bush Preserve/Kings Highway

Commission

Frontcountry Trail

Length
20 miles
Elevation Gain
--
Route Type
out & back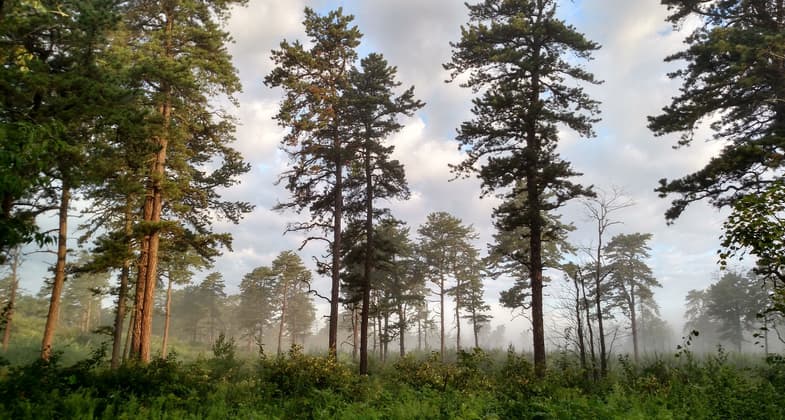 .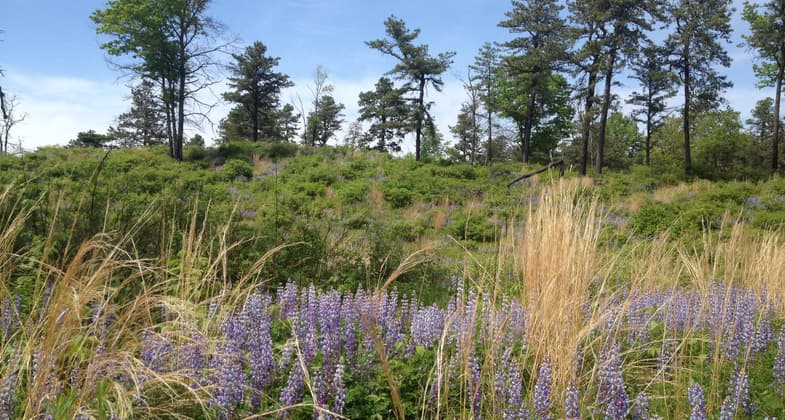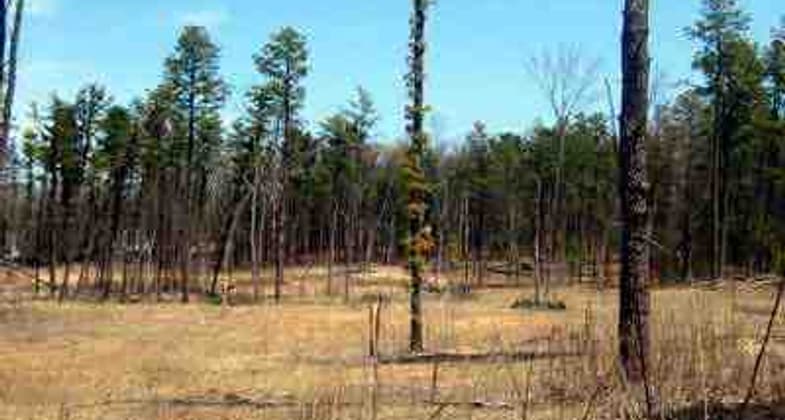 Pine barrens landscape.
Upload a Photo
Location: Albany, New York
The 3,350+ - acre Albany Pine Bush Preserve (APBP), located in New York's Capital District, protects one of the best remaining inland pitch pine-scrub oak barrens in the world. This extraordinary fire-dependent ecosystem provides habitat for many plants and animals, including more than 20 percent of New York State's wildlife Species of Greatest Conservation Need, such as the endangered Karner blue butterfly. The APBP is a National Natural Landmark, Hudson River Valley National Heritage Area Site, National Recreation Trail, a New York State Unique Area and Bird Conservation Area, and a National Audubon Society Important Bird Area. Characterized by rolling sand dunes and over 20 miles of trails, the APBP offers visitors many recreational opportunities including hiking, bird watching, cross-country skiing, horseback riding, mountain biking, hunting, fishing, and canoeing. Most trails are considered easy to moderate and vary from wide open sandy trails to narrow grass woodland paths. The topography gradually slopes up and down the dunes.
The Albany Pine Bush Preserve Commission is a public-private partnership created by the NYS Legislature in 1988 to protect and manage the APBP and provide the public with educational and recreational opportunities. The Management Plan for the APBP guides all aspects of expanding and managing the preserve. The Commission's goal is a preserve of 5,380 acres.
As the gateway to the Pine Bush, the Discovery Center at 195 New Karner Road, Albany, is a"green" certified interpretive center where visitors come to understand why the Pine Bush is rare and special. A visit to this unique destination is an exciting exploration where learning comes naturally through interactive exhibits, an outdoor Discovery Trail, and numerous programs on the ecology, natural history, cultural history, and management of the Pine Bush. Admission to the Discovery Center is free (there is a fee for some programs). The Center is open daily weekdays 9am-4pm, weekends 10am-4pm. For more information, visit www.AlbanyPineBush.org or call 518-456-0655.
Accessibility Information
No text provided.
Allowed Uses:
Bicycling
Boating, human-powered
Equestrian
Hiking/Walking
Snow, cross-country skiing
Other Activities
Fishing
Hunting
Snow, snow play general
Wildlife viewing / observation
More Details
Elevation (low): --
Elevation (high): --
Elevation (cumulative): --

---

Part of a Trail System? No
Surface (primary): Sand
Surfaces (additional): Sand

---

Tread Width (average): 0"
Tread Width (minimum): --
Running length (minimum): --

---

Tread Grade (average, percent): --
Tread Grade (maximum):
Running length (maximum): --

---

Cross-slope (average, percent): --
Cross-slope (maximum): --
Running length (maximum): --
Certified as an NRT
Sep 10, 1985
Suggest an Edit