Adventure Hiking Trail
This information is a public record of the original NRT application and may be out of date if it has not been updated by a trail manager --
check with the trail manager for updated details before visiting.
Adventure Hiking Trail

State

Backcountry Trail

Length
24 miles
Elevation Gain
--
Route Type
Loop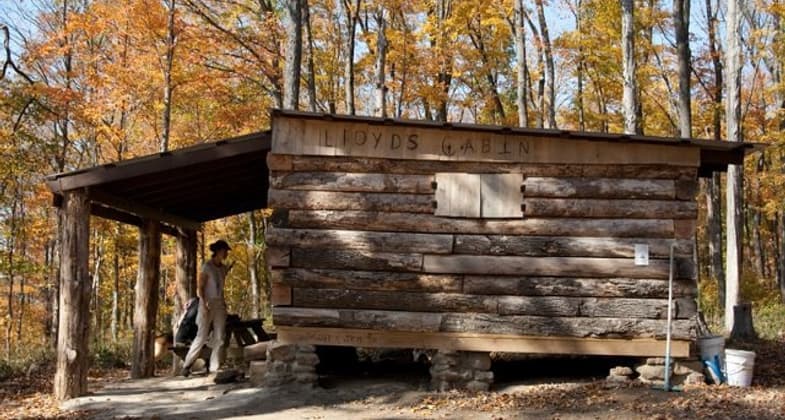 Lloyd's Cabin on the AHT comes with shutters, interior decor, and an awesome view high above the Ohio River. Photo by Pete Banta.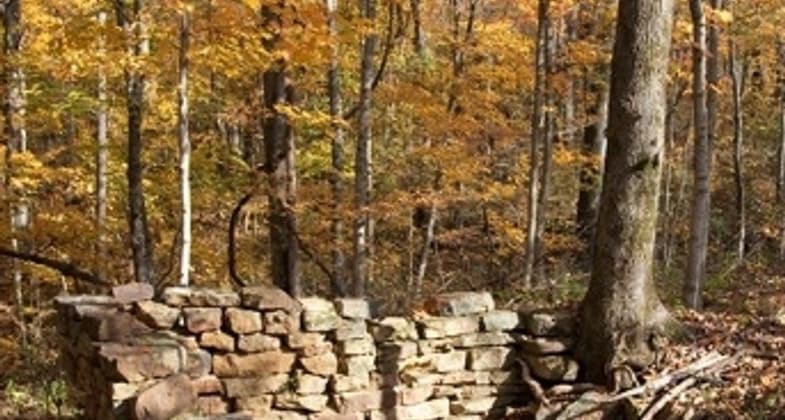 The Adventure Hiking Trail offers a bit of pioneer history, passing the remains of old homesteads. Photo by Pete Banta.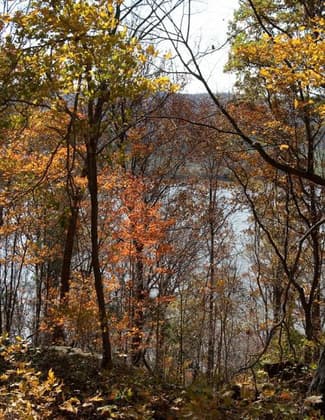 View of the Ohio River through trees on the Adventure Hiking Trail. Photo by Pete Banta.
Upload a Photo
Location: Harrison-Crawford State, In Harrison-Crawford State Forest, E of Leavenworth above Ohio River.
States: Indiana
Counties: Covington
The Adventure Hiking Trail runs through O'Bannon Woods State Park and Harrison-Crawford State Forest. This 25-mile trail is a National Recreation Trail, it is one of Indiana's longest and most interesting backpacking experiences. It is also part of the American Discovery Trail. Natural escarpments overlook Indian Creek, Blue River, and the Ohio River. In addition, the karst landscape, including caves and sinkholes, and a diverse array of native vegetation and wildlife all contribute to the hiker's enjoyment.
Accessibility Information
No text provided.
Allowed Uses:
Dogs, on leash
Hiking/Walking
Other Activities
Camping
Wildlife viewing / observation
Public Contact
Harrison-Crawford/Wuandotte Complex
7240 Old Forest Road
Corydon, IN 47112
[email protected]
•
(812) 738-8232
Contact the trail manager for current maps and visiting details.
More Details
Elevation (low): --
Elevation (high): --
Elevation (cumulative): --

---

Part of a Trail System? No
Surface (primary): Soil
Surfaces (additional): --

---

Tread Width (average): 0"
Tread Width (minimum): --
Running length (minimum): --

---

Tread Grade (average, percent): --
Tread Grade (maximum):
Running length (maximum): --

---

Cross-slope (average, percent): --
Cross-slope (maximum): --
Running length (maximum): --
Suggest an Edit