Acadiana Park Trails
This information is a public record of the 1980 NRT application and may be out of date if it has not been updated by a trail manager --
check with the trail manager for updated details before visiting.
Acadiana Park Trails

City, Town, or County

Frontcountry Trail

Length
6 miles
Elevation Gain
--
Route Type
Loop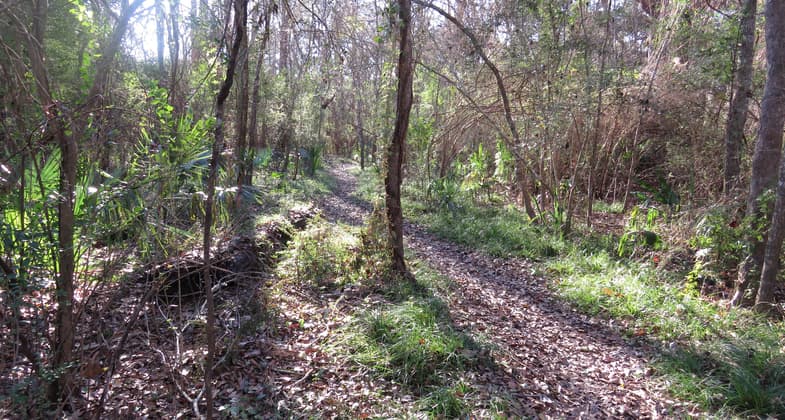 Entrance to Palmetto Loop Trail. Photo by Stephanie Mabou.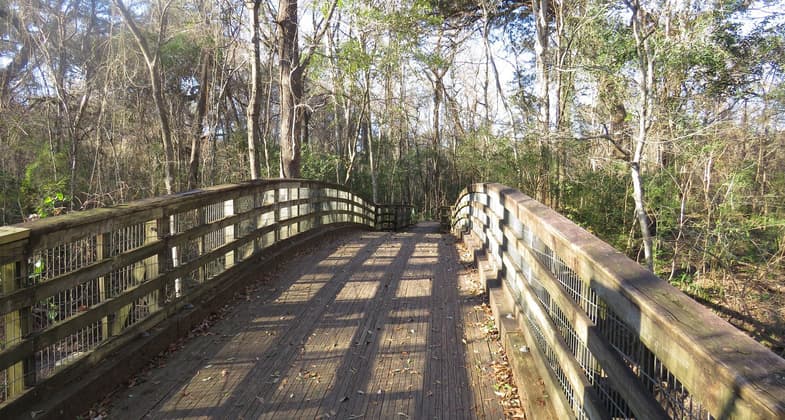 Boardwalk Bridge. Photo by Stephanie Mabou.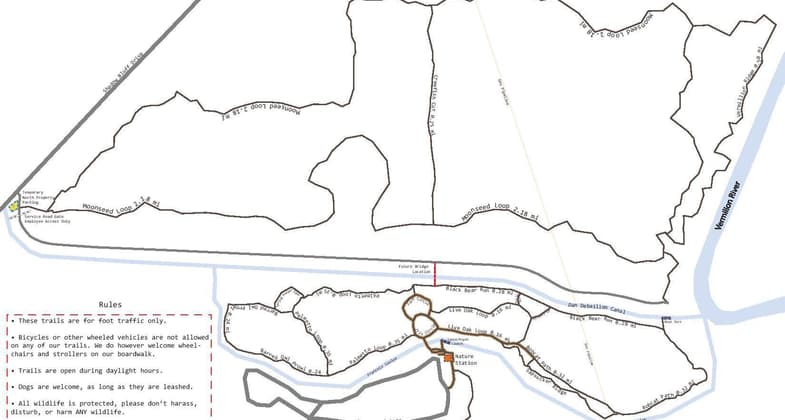 Complete Map of Nature Station Trails with Distances. Photo by Stacey Scarce.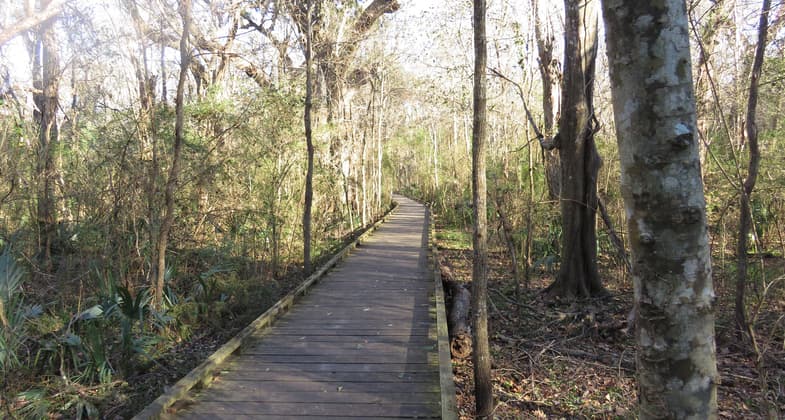 Bob Cat Path. Photo by Stephanie Mabou.
Upload a Photo
Location: In Lafayette at Acadiana Park, NE of downtown.
The Acadiana Park Nature Trail is a 42-acre tract of land purchased by the City of Lafayette in 1967. This land has been maintained in an unaltered state to provide a wooded oasis in the midst of sprawling urbanization. It is the goal of the Acadiana Park Nature Station staff to retain this forest complex as a living record of this area's natural landscape.
Upon entering the park, first-time visitors are often surprised to find a series of sloping hills in this region, which is typically known for being very flat. These hill-like formations actually represent the Mississippi River escarpment which divides this area into the floodplain and prairie ecosystems.
Today, the active body within the park is the François Coulee (also known as the Dan Debaillon Coulee). François Coulee drains from west to east near the northern edge of the park, following the old Mississippi River meander.
Accessibility Information
No text provided.
Allowed Uses:
Hiking/Walking
Public Contact
Acadiana Park Nature Station
1205 East Alexander St
Lafayette, LA 70501
(337) 291-8448
Contact the trail manager for current maps and visiting details.
More Details
Elevation (low): --
Elevation (high): --
Elevation (cumulative): --

---

Part of a Trail System? No
Surface (primary): Soil
Surfaces (additional): Boardwalk

---

Tread Width (average): 0"
Tread Width (minimum): --
Running length (minimum): --

---

Tread Grade (average, percent): --
Tread Grade (maximum):
Running length (maximum): --

---

Cross-slope (average, percent): --
Cross-slope (maximum): --
Running length (maximum): --
Certified as an NRT
Feb 25, 1980
Suggest an Edit